Enigmatic PC repair
I was at Bletchley Park and the National Museum of Computing this afternoon. This Google search result entertained me endlessly: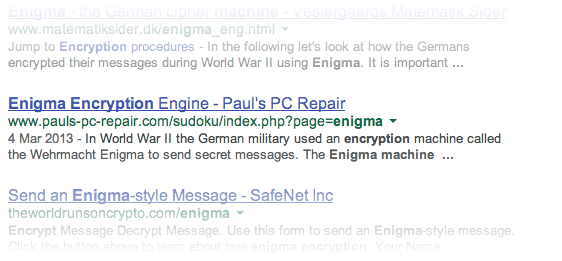 Enigma machine on the blink again? Having trouble communicating with your Atlantic submarine fleet? Call Paul's! (We are also an Apple Approved Service Provider.)
Add comment
Comments are moderated and will not appear immediately.