Books I read in 2021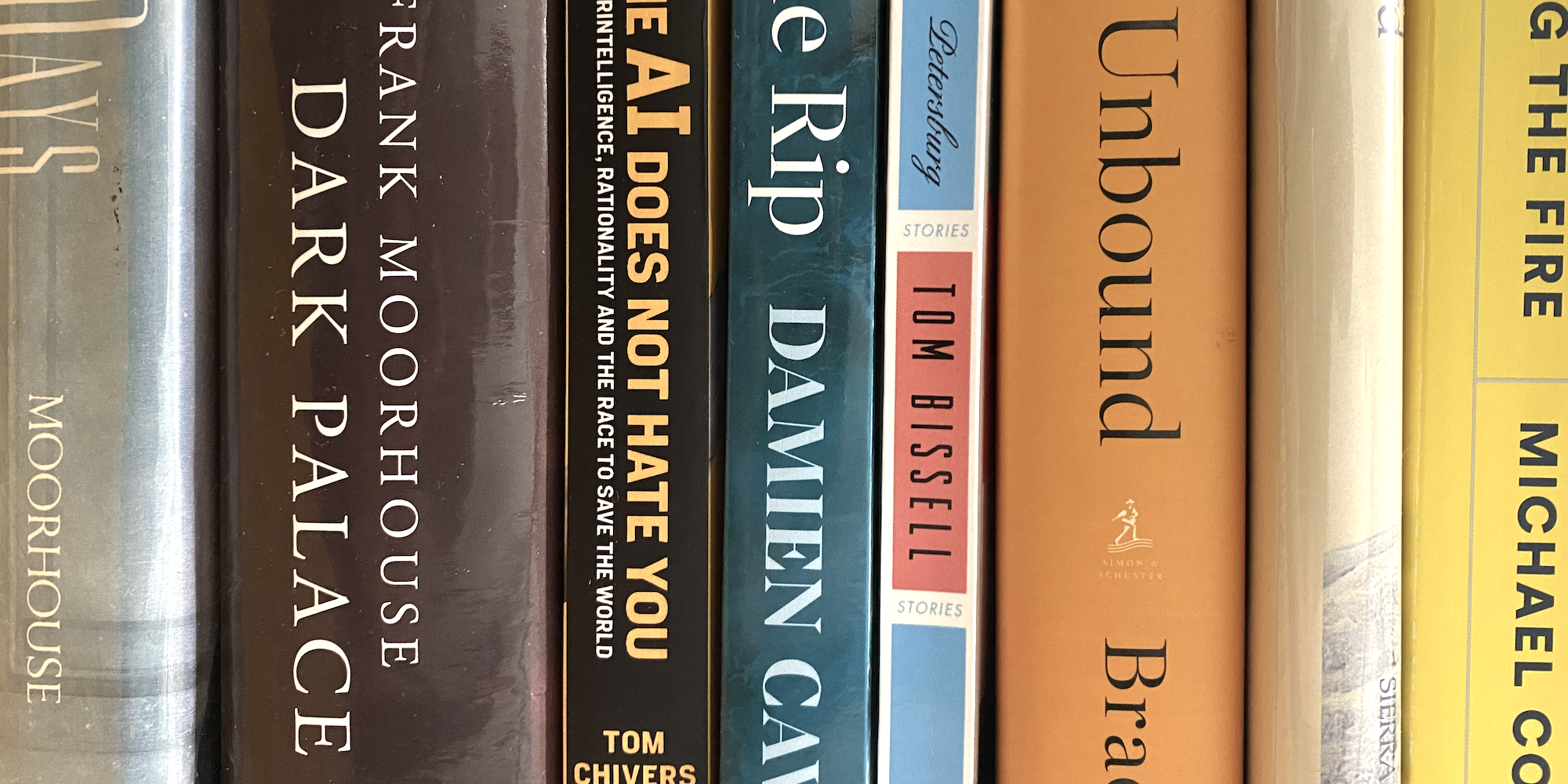 At the start of 2021 I planned to write short reviews of books I read. I failed at that practice, but as a baby step towards it, here is the list of books I read in 2021 (to my best recollection).
It's not a very long list. I've read more books most other years recently, I think. I turns out that I read more books than I bought this year, but the overlap between books bought and books read was fairly small, which gave me the false impression that I'd bought more than I read.
I read more sci-fi than I typically do. Most surprising to me, only Donna Tartt broke through a wall of otherwise male authors. Amusingly but unintentionally, I started and finished the year with Rationalists, from the early 20th and 21st centuries, respectively.
Grand Days (Frank Moorhouse)
Dark Palace (Frank Moorhouse)
Cold Light (Frank Moorhouse)

I really enjoyed the Edith trilogy, the first books I've read by this Australian author. Enough that I went through the substantial and likely-DMCA-violating fuss of wrangling the final—apparently less popular—volume from some DRMed Australian ebook store onto my Kindle.

Carrying the Fire (Michael Collins)
The Ministry for the Future (Kim Stanley Robinson)

Frustrating and not that readable. Not a good intro to KSR I think.

Red Mars (Kim Stanley Robinson)
Amazon Unbound (Brad Stone)
Fulfillment (Alec MacGillis)

Neither of these books much shifted my view of Amazon or Bezos.

Kiss or Kill (Mark Twight)
Solo Faces (James Salter)

First of several I then read by Salter an author in the mould Hemingway. Problematic no doubt, but an enjoyable prose stylist who led the kind of interesting life that that the mid-twentieth century afforded a white male American writer.

A Sport and a Pastime (James Salter)
Climbing Ice (Yvon Chouinard)

A classic and still surprisingly useful after 40 years

Alone on the Ice (David Roberts)
Don't Save Anything (James Salter)
Burning the Days (James Salter)
God Lives in St Petersburg (Tom Bissell, selected stories)

Inspired by The Loneliest Planet film, which I enjoyed far more than it's 5.5 IMDB rating, perhaps because it reminded me of my own travels in Kazakhstan, which shone through despite the film relocating the setting—with beautiful cinematography—to Georgia.

The Secret History (Donna Tartt tartt tartt tata ta tartt, audiobook)
Into the Rip (Damien Cave)
Cryptonomicon (Neal Stephenson, audiobook)
The AI Does Not Hate You (Tom Chivers)
Here are some books I started on but did not finish. I'm even less confident that this list is complete:
Sula (Toni Morrison)

Got distracted but will return because each line is poetry

The Decadent Society (Ross Douthat)

I read this expecting to disagree with it but I couldn't motivate myself to get far in.

Green Mars (Kim Stanley Robinson)

I can only take so much Mars.

The Deal of the Century (Steve Coll)

Antitrust from half a century ago was not exactly a page-turner and I figured I had the key points by about the three-quarters mark.

Light Years (James Salter)